HUGE announcement time…

This makes all those 21hr days (and sleepless nights) worth it. We're shaking things up with a MASSIVE new partnership — EXALT is the Official Sports Nutrition Drink Supplier for… Tottenham Hotspur! ⚽🐓💙

For the next FOUR YEARS, every men's first-team player will be getting fuelled up with their own daily personalised EXALT protein smoothies, juice and shots which are customised to their specific training & recovery regimes. The recipes will be adapted for each player based on regular tests to maximise their benefits.

We're SO proud to see EXALT recognised for what we bring to the playing field:

💪🏼 Our on-point nutritional content designed by leading sports nutritionists and dieticians to ensure our claims are grounded in science. (good enough for the pros!)

👩🏼‍🔬 Our innovative cold-pressing method, using only fresh, raw ingredients to create a product that surpasses the 'normal' standards for pasteurised store-bought juices & shakes.

🌍 Our Planet-first promise to use only recycled & recyclable bottles, along with sustainable production methods, and carbon-neutral delivery in London. All overseen by our sustainability advisor, Felix, at Sancroft International.

Our planet-first promise is also helping Spurs to meet their sustainability & carbon commitments: 50% reduction by 2030 & net zero by 2040 💚
Emma Tester
Tottenham Hotspur's Head of Nutrition
"At Tottenham Hotspur we aspire to provide our players with best-in-class performance nutrition. The EXALT product range is top quality and the personalised bespoke protein smoothies, juices and shots complement our wider nutritional strategy.

We have had great feedback from the players on the range of products available to them and we look forward to developing bespoke products to truly personalise their nutrition programme."

Whilst you can't get your hands on the exact-same drinks (cos the recipes are top-secret 🤐) check out the drinks that inspired them...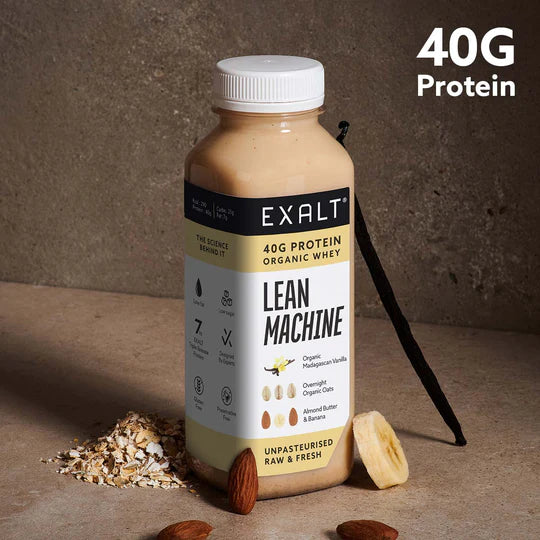 Sports Nutrition
Sports nutrition is at the heart of fueling performance for athletes and active individuals alike. Our curated collection of high-quality sports nutrition supplements and drinks are designed to power workouts, assist recovery and offer convenience to dynamic lifestyles.
SHOP SPORTS NUTRITION

This has been our big goal since we started (just 2 years ago!) Thanks to every EXALTer and our incredible team who supported us and helped make this moment possible! 💙