RAVENS X EXALT
We've partnered with the Baltimore Ravens for the NFL! If you thought the Ravens had an extra flutter in their wings this season, you'd be spot on. Could it be a hint of that EXALT magic they tasted? 🦅🏈

Oh, and it's the talk of the turf - Tottenham Hotspur Stadium is given official status as Home of the NFL in the UK. Where Spurs meet spirals – it's a home run for American football in London 🇬🇧
TALK ABOUT SCORING A TOUCHDOWN!
The Ravens didn't just fly, they soared, becoming the Beyoncé of the NFL - absolutely flawless and victorious. And dare we say, "EXALTed"? Their 24-16 triumph over the Tennessee Titans on 15th October was anything but ordinary. And to top it all off, the match unfolded at Tottenham Spurs Stadium in London (everyone knows why we love the Spurs, right?). Seeing Americans play football on British soil, now that was a refreshing twist 🇬🇧

But let's circle back to the Ravens – we're over the moon about our collaboration, providing the NFL stars with our signature protein smoothies and juices. We've got this sneaky suspicion they're on their way to seize the NFL crown this year... 🏈👑🥤

Whilst you can't get your hands on the exact-same drinks (cos the recipes are top-secret 🤐) check out the drinks that inspired them...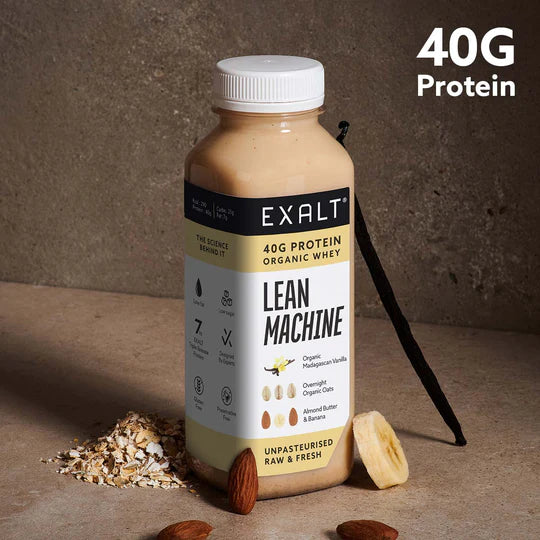 Sports Nutrition
Sports nutrition is at the heart of fueling performance for athletes and active individuals alike. Our curated collection of high-quality sports nutrition supplements and drinks are designed to power workouts, assist recovery and offer convenience to dynamic lifestyles.

This has been our big goal since we started (just 2 years ago!) Thanks to every EXALTer and our incredible team who supported us and helped make this moment possible! 💙